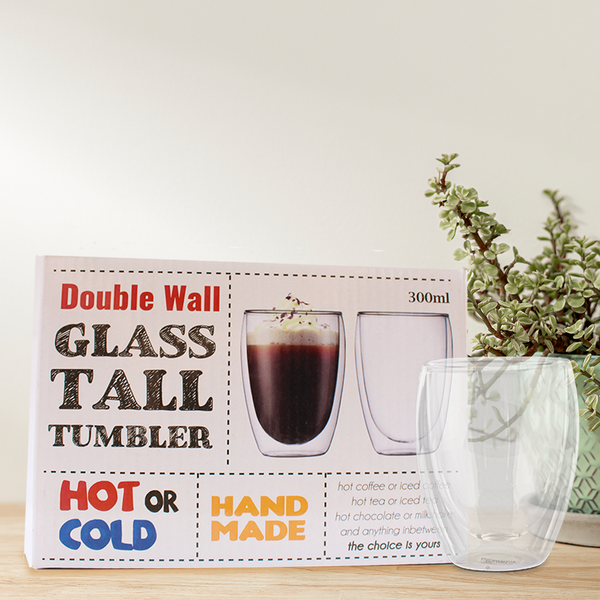 Caffeluxe Double Wall Tumbler 300ml Set
R 179.00
Cafféluxe Double Wall Glasses
PRODUCT 
2 x 300ml Double Walled glass 
Hand-Made

Use for hot or cold drinks

Perfect for hot espresso, iced tea, hot chocolate or milkshake & anything in between, the choice is yours! 
Thermo glasses are elegant & stylish all the while being practical & easy to use. The beautiful & timeless shapes in transparent glass allows you to appreciate the rich colours of your drink while the delicate mouth blown designs add a modern lightweight feel.