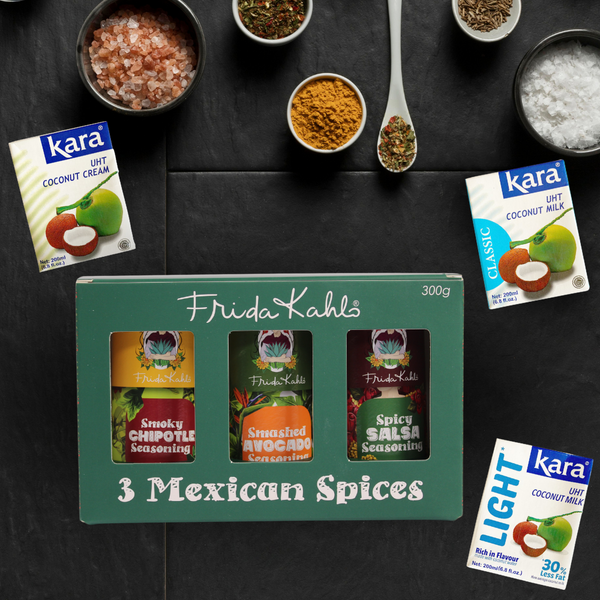 Heritage Day Combo | Frida Khalo Spice Kit & Kara Coconut Mix
R 149.00 R 189.00
Heritage Day Exclusive Combo: Taste the Fusion of Frida & Coconut!
This Heritage Day, savor a unique culinary experience with our exclusive combo. Featuring the luscious Coconut Cream and the fiery Frida Khalo Spice Kit, this offer is a celebration of heritage and flavor.
Our Coconut Cream, rich and versatile, adds a tropical twist to your dishes. Meanwhile, the Frida Khalo Spice Kit, adorned with Frida's iconic image, offers three bold seasonings inspired by her passion for Mexican culture.
Get this exclusive combo today and receive free recipe cards with your purchase. Don't miss this chance to elevate your cooking with these heritage-inspired ingredients. Order now!