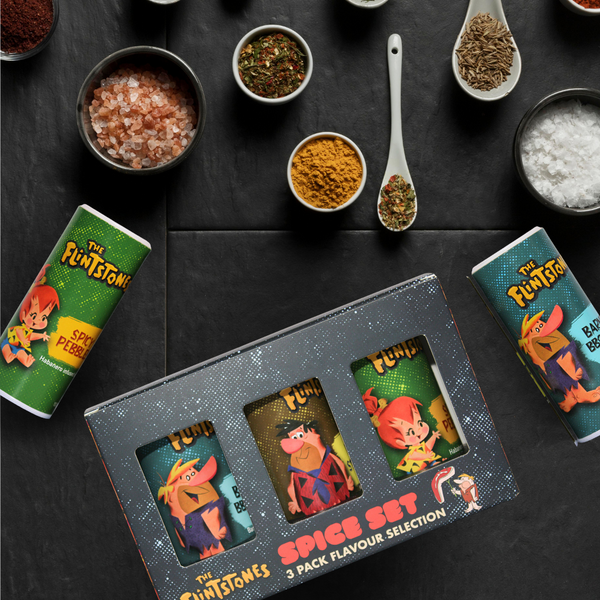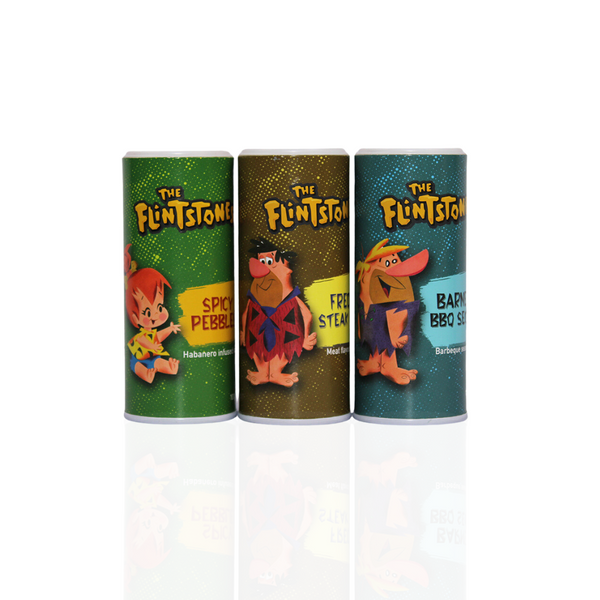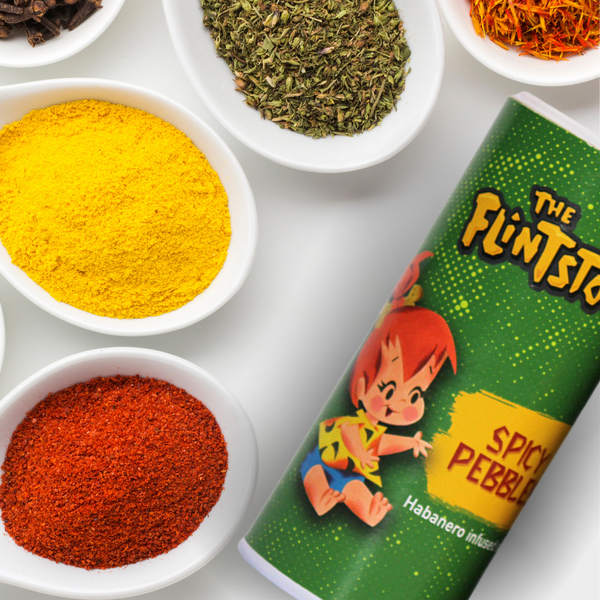 Flintstones Cave Man Spice Set | 3 Spices
R 149.00
Bedrock Bites: The Flintstones Spice Collection!

Spicy Pebbles - Embrace the Fire of the Ages:
Experience the sizzle with Spicy Pebbles! A blend of ancient chilies and herbs that'll ignite your dishes with smoky, volcanic flavor.

Fred's Steak Rub - Unleash Your Inner Caveman Chef:
Behold Fred's Steak Rub! A primal fusion of coriander, cloves, nutmeg, mustard, black pepper, garlic, and onion that guarantees "Yabba Dabba Delicious!" perfection.

Barney's BBQ Secret - Where Sweet Meets Smoke:
Reveal Barney's BBQ Secret! A mesmerizing, smoky-sweet marinade enriched with prehistoric herbs for grilling, roasting, and indulging in the essence of Bedrock's culinary legacy.
 
Elevate Every Bite with Bedrock Bites - Because History Tastes Delicious!
Ingredients : Habenero Infused Salt, Meat Flavourings, Barbeque Seasoning